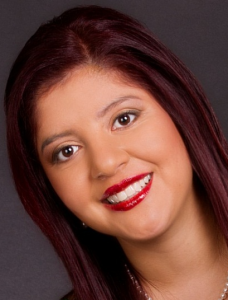 Veronica Valenzuela is a registered psychologist with over 6 years clinical experience. Veronica graduated with a Bachelors Degree in Social Science (Psychology) from the Royal Melbourne Institute of Technology in 2001.In addition to her university qualifications, Veronica has had training in Cognitive Behavioral Therapy, Rational Emotive Therapy, Hypnosis, basic counseling skills, anger management, conflict resolution and the treatment of drug and alcohol issues.
Veronica has worked in both public and private sessions providing assessment and treatment to people with a wide range of presenting problems. Veronica has worked for Centelink, Wise Employment and as a volunteer for Salvation Army Westcare Services, assisting the Senior Psychologist with the facilitation of drug and alcohol preventative programs and with planning the development of harm minimization programs.
Veronica is particularly experienced in the treatment of anxiety and depression, and relationship problems. She has also had extensive experience in helping injured and unwell persons (eg; people suffering from aspergers syndrome, autism, borderline personality disorder, schizophrenia, bi polar disorder, cerebral palsy, visual and hearing impaired), learn to manage their conditions and live more productively, including returning to work.
Veronica also specializes in the use of Hypnosis for smoking cessation, insomnia and
habit problems. She has a Clinical Diploma of Hypnosis from the Australia Society of Hypnosis.
Veronica is also a full member of the Australian Society of Hypnosis.
As a therapist Veronica has a warm interpersonal style and manages to put even the most anxious person at ease. Veronica has a strong innate intuition and is skilled at helping people identify, understand and manage negative feelings. Veronica is particularly able to support people through times of crisis. Veronica is fluent in English and Spanish.